As stated a few times already, some guests do not need introductions. But I'll give the old college try at doing what shouldn't have to be done in the first place.
My guest today hails from New Zealand. His youth held a lot of surfing days, even more once he was touched with the Blood Bowl fever. A fever still running today as his commitment to table top Blood Bowl and the name of his household pet both suggest. Coaching in the ranks of FUMBBL's DIBBL or SWL, you can also find him pursuing his passion among the ranks of ReBBL players. Member of clan [O], staple of Big O's first division, only Big O player to hold a ReBBL championship, coach of the Dark Elves posse Shadowhill Cowboys: Sandune!
---
How did you chose your nickname?
At the time we lived across the road from the beach, was just in eyesight at the time I guess.
How and when did you get in touch with Blood Bowl?
1994/95 I forget which exactly. A friend received the new boxset for his birthday and we played twice, I don't believe he ever played again and here I am.
Sounds like the classic Blood Bowl experience: two persons play one game, one isn't too excited, the other dives into a decades long masochistic relationship with the game.
Did you start playing on tabletop following that first experience?
There wasn't an online option available at that stage. Home computing really hadn't hit yet. About 2000 I got into pbem (play by email); then the Pacific Blood Bowl League; then Fumbbl in 2004.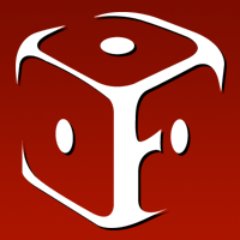 Back in the days, prior to BB1/BB2/BB2016, BB was quite... dormant. If you lived in a small coastal village in regional New Zealand, your options for TT were very limited. Along came the most amazing java based BB client, which ran smoothly on dial-up modems of the time.
I'm currently back playing Fumbbl as they've implemented the TT ruleset, so I'm trying out team re-buys at the end of season and the rules changes in a perpetual league, easier than I can in TT.
You often mention Table Top tourneys, do you play as often as possible?
Yes - but that's relative. New Zealand has a small population, and is 2000 km from our closest neighbor. The amount of people per capita who have a niche interest like Blood Bowl is low.
Last year I played in five two-day tabletop tournaments, plus two one-day tournaments. That's the most I've ever managed in one year, easily the most held... Some ten years back, there was usually only one two-day tournament. If you were unfortunate enough to be one running it, sometimes you didn't play if numbers were odd. People who live in Europe... You can do a tournament every weekend if you aren't interested in having a partner
What is for you the charm of TT that you get involved in it?
Friendship & beer.
Solid ingredients, always good mortar to solidify any community.
How did you find out and joined ReBBL?
Something between searching for another BB2 league / being on Reddit anyway / people in other BB2 leagues letting me know perhaps? Being in an American/European league at the time didn't worry me, plenty of experience playing across timezones.
Which season did you join REL/GMan in?
Season 3.
And you won the championship the same season. Was it part of your proudest achievements as a Blood Bowl coach?
In one hand I'm definitely proud of titles I've won, and of course a ReBBL Super Bowl was and is a great achievement. On the other, I'd like to think my proudest achievements in Blood Bowl would perhaps more be about bringing people to the game and getting them to feel as passionate about it as I do.
Also another side I found while interviewing Blood Bowl coaches: some are really proud of their on pitch achievements, others about bringing coaches together. Getting both components being the ideal?
You're often quoted for your positioning, do you feel that is one of your strong points? And is there any compartment of the game where you feel you still have to progress?

Ahh strong points... my strength is I've generally played more Blood Bowl than a lot of coaches. I am no prodigy or skilled expert, just quite a number of games. Which also means I've already made that mistake a score of times before.
Obviously I have a huge amount to improve on in Blood Bowl. For now, I'm making solid ground on enjoying my Blood Bowl more.
If you had any advice to give to newer coaches trying to improve competitively, what would it be?
Breathe. It's a game. Enjoy playing the game.
Keep playing. I would mainly give advice to rookie coaches about the early RNG, it may seem strongly in your opponents favor but once you improve at the game, you'll realize why it seemed that way.
To others I would talk (and have done in ReBBL) about not tilting, mindset can have a huge impact on your perception of options and decisions you make on the pitch. If you know the percentages, play them. In the long run, it will all roll even. It just might be a lot longer than anticipated.
The first line is probably the most fundamental, one that I forget myself way too often.
Are there any coaches you watch to improve your play style?
I watch any and all given a chance, just time limited. You can always learn something, even if to re-affirm that something isn't the best option to pick.
Certainly slightly jealous of some of the streamers who get to participate in 5-6 top league games a week online. That's just experience you can't match.
While I'd like to play more and get better at the game myself, I don't know how people can play in more than 4 leagues a week and still keep their sanity. It takes strong minds to achieve such feat in my book.
Which player skill do you enjoy using the most on the pitch?
Stunty. Sorry, enjoy is interesting to quantify

It's more: does a skill that gives a small enjoyment that I use constantly, like Guard, outweigh the joy of a skill I almost never ever use, like Hail Mary Pass on a bombardier or multi-stab.
I've never assessed my skill use based on your criteria before.
Hehe, glad to see my cookie-cutter questions can still take some people by surprise.
Do you have a favourite star player?

Not really, I use and enjoy most of the competitive stars, again its relative to the structure of the league / tournament / match.
For example, I greatly enjoy Roxanna on Amazons in a 6 game resurrection tournament.
Oh, Roxanna... How much did I learn to love you too, this season. You carried me through dark, dark times indeed.
Is there a kick-off event that particularly annoys you?
Throw a rock.
Do you have any snack and or drink to recommend for our Blood Bowl games?
Beer for TT, Tea for BB2
What is the player model in BB2 that you like the look of the best ? (The correct answer is the UW troll!)
The Underworld Troll!
---
Many thanks to Sandune for finding the time to answer my questions. Talking with people in love with Blood Bowl for a long time is always interesting to see changes the game and the community went through.
This conludes our Season 10 series of Big O interviews.
Massive thanks to all of you readers, whichever conference you are coming from. This article series wouldn't have continued without the support many people expressed one way or another.