Season 10 is dead, long live Season 11!
As we move into a new era, the memories of the past season already fade like sea foam on the sand, so let's cast a last look at it and celebrate our undertakings.
Season 10 will no doubt be remembered as a transitional moment in ReBBL existence. With the continued growth, new features appeared to attract and accommodate coaches: Play-ins, Cripple Ladder, Trophy Case are a few of these novelties season 10 brought us. Play-Offs Achievements, another project born during this pivotal season.
The intent behind them is simple. As I finished covering half-assedly the Season 9 play-offs, something struck me: while 64 coaches joined in the off-season intense competition, only one came out with something to brag about. To me this felt like missing on many events that weave together into the fabric of the vibrant tapestry that is ReBBL's background: the glorious plays, the ludicrous strategies, the heartbreaking crushes, etc.
So I decided to create the Play-Offs Achievements: for the bragging rights, for the memories.
Said achievements are split in three categories and regroup, at the time of this article, more than fifty potential honors. You will find below more details about each categories with the corresponding achievements awarded this season. Each achievement comes with explanations on triggering conditions as well as some short fluff text.
---
The Classics
In every competition there are awards one expect to find: Champion, Runner-up, Best Scoring Team and so on, hence The Classics. In this category of roughly a dozen items, expect to see most of them awarded each season in the future, with a few hidden one to activate when applicable.
The Highest Step
It is said that the best view is the one from the top.
Arkangell

For leading Arkangell's Will to the title in season 10!
Close But No Cigar!

We all know that in another universe, you won that game.
Sauce

For making it to the final with Nurgle FTD's despite fierce GMAN opposition.
Kings Of The Endzone
For some live only for that furthest yard.
Arkangell
For scoring 12 Touchdowns during his journey to the top.

The Crimson Wake

For some live mostly to bathe in tears of their defeated opponents.
BleedinHippy

For helping his adversaries stay TV efficient with 7 deaths and 3 perms inflicted.
Veni, Vidi, Verti

AKA the ultimate Wooden Spoon
Gerbear

For dropping out in the first round, without inflicting any TD or perm.
---
The Run
In this category you will find achievements awarded with regards to the play-offs journey of coaches. Some will be awarded depending on the conference or the race of defeated opponents, on gimmicks or strategies repeatedly employed, on playing habits and streaks of good or bad luck. As you can see a real gold mine of achievements to be earned here, with almost 30 of them regrouped in this category.
Raising The Bar
A fine example for your successors.
Chubberson
and Hindus

For establishing a racial best by reaching Round of 32 with their respective team.
1 Down, 5 To Go
Because nobody expects the Stunties.
Chubberson
For moving past first round with them Stunties.
Triple Scalp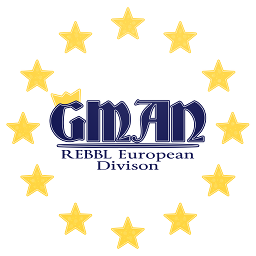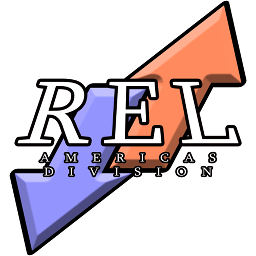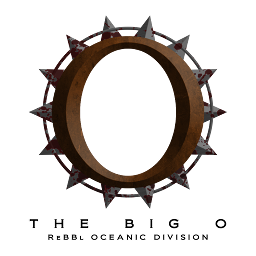 Beatings without borders.
Varksen For defeating InfinitePink (GMAN) JamesTyphoon (Big O) HairyCoo (REL)
Arkangell For defeating Rhys (Big O) Zeazetta (REL) Ladykilljoy (GMAN)
Scourge Of GMAN

Once you pop, you just can't stop.
Sauce - For defeating FIVE GMAN coaches during his run.
Namely: Harringzord, Hindus, Zsinj, JimmyFantastic and Docmarc.

Tough Love
Qui aime bien châtie bien.
Docmarc

For defeating Gerbear, HoleyBoy and AndyDavo, all fellow GMAN coaches.
Animal Control
Brought my tranquilizer gun.
Arkangell
For defeating three teams running animal players:
.
Paper Beats ... Scissors?
Can't cut this...
Varksen
For defeating three Claw-wielding teams with a (mostly) AV7 team.
Reliable Cleaning Services
Is it Leon or Victor?
BleedinHippy
For killing players in four separate games.
Subtle Art Of Subcontracting
The right tools in the right place.
Varksen
For starting three games or more with enough Loners to man the LoS.
With A Little Help From My Friends
I had the money, and they were not busy anyway...
Ornan

For playing three games or more inducing Star Players. (Oh, Aye Boomer!)

---
One Game Wonders
In this category are regrouped accolades linked to events happening during the course of a single game. Those are destined to take note of freak events such as incredibly good or bad dice streaks, brilliant or abysmal tactical choices, games singling themselves out for whatever reason.
With almost twenty awards, this category probably has the most potential to grow ...
On The Clock
Gotta go fast!
Zsinj
and Flyktsoda

For playing their Round of 32 game in less than 60 minutes.


A Brawler's Farewell
Here's something to remember me by...
BleedinHippy
For inflicting 3 perms or worse on their elimination game.

---
Acknowledgements
First of all congratulations to coaches claiming some of the very first batch of play-offs achievements! It was not easy reaching the off-season knock outs and even less to come out with an award under the arm.
Second, my very special thanks to those that gave me a hand creating and illustrating the list. Phil-is-Offi-Good as well as JapeNZ for their patience and offering their graphic talents to the cause. Many thanks as well to Chabxuu, Dreamifi, Gerbear and XS for their suggestions and achievements to be added to the list.
Third, my thanks to you reader for making it to this point!
---
Final Word
To close up, I would like to add a few words regarding this first batch of awards/achievements. One can immediately notice the unusual illustration, designed by Jape (along with another yet unused one). For this first round I relied heavily on the three category illustrations provided by Phil, but the goal is to have more customized illustrations for the season 11 playoffs.
So: graphically oriented people that like to work for free, you know where to find me!
Regarding the disparities in achievements conditions being met, the categories and achievements within them are designed to be evolving. Even during this first try new achievements had to be created, other to be adapted. And this will go on with the goal a simple goal in mind: to have a sensible list of special awards, some more achievable than others.
Keep your eyes open for next season's batch, hopefully as rich as this one!