TL;DW continues on Week 3, with the guide for Round of 16.
For this third week of competition, only a third of the original contestants are still in the race for the title. Of the three regional champions stepping in the arena the previous week, only one survived: Zsinj and his Chaos freaks from GMAN.
On the other hand, two former ReBBL champions are still alive and kicking: BleedingHippy from GMAN and Ornan from REL.
7 REL coaches, 7 GMAN coaches and 2 Big O coaches will fight for a slot in Quarterfinals, synonyms of fancier graph charts about your team in the pregame show.
Out of the 8 games this week, 3 mirrors will lead to a regional bloodbath: 2 for GMAN and 1 for REL.
The racial breakdown for this Round of 16 :
2
2
2
2
2

1
1
1
1
1
1

We will note the serious culling that Necro suffered last round, losing 60% of their numbers; as well as the absence of Lizardmen, usually a solid and strongly represented team. Meanwhile, the Elves survive.
As with previous editions,
mark my humble selection.
And yes, Choice Cuts can contain high doses of spoilers.
---
Seven Circles vs Nurgle FTD's
Zsinj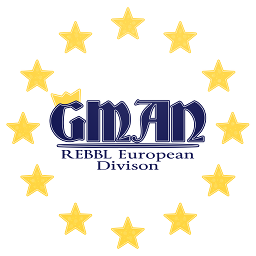 (Chaos) vs Highlord Salt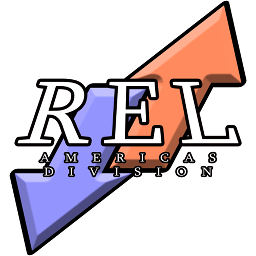 (Nurgle)
Twitch VOD - Cast by: Krusader, XS
Overview: The last regional champion of the regular season still in play for week 3. With a roster still in good shape, having brutalized a Necromantic team out of the play-offs, things are looking good for Zsinj if not for that Nurgle team in his way.
The last REL representant in the right side of the bracket. The last RELpart against the GMAN tide. The last... you get the gist. After taking down two of GMAN envoys to the play-offs, he will have to face yet another one to reach the quarterfinals.
Choice Cut: Olé!
---
TEAM FANTASTIC vs Interdeadmensional BS
JimmyFantastic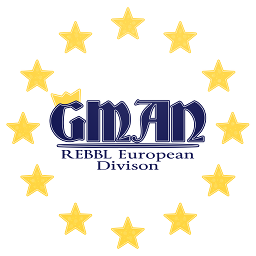 (Chaos) vs Toastguy7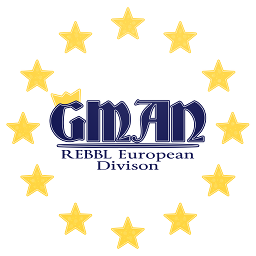 (Undead)
Twitch VOD - Cast by: Krusader, Gerbear
Overview: Jimmy continues his way towards the highest steps of the play-offs. With his four very buff goats, but lacking a carrier once again, he will have to punch his way through another regen team if he wants to say Hallo to the trophy.
Toastguy is always the solid competitor and, as with his opponent this round, it would be more of a surprise to not see him at this stage. After trundling all over a bunch of Chorf he will have a tough match-up against Jimmy's Chaos.
Choice Cut: My Dude?
---
Common Nightmares vs Bar Room Blusterers

HairyCoo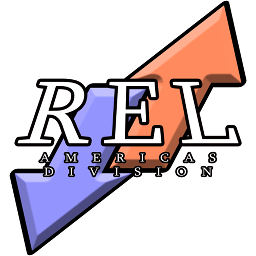 (Necromantic) vs Varksen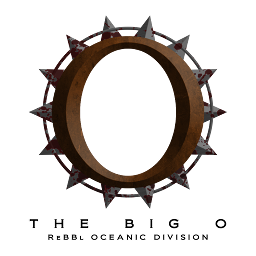 (Wood Elves)
Twitch VOD - Cast by: Krusader, Michaels
Overview: HairyCoo continues slicing his way through Big O ranks. After a Nurgle opening, here he is facing his second Wood Elf from Down Under. It makes no doubt that his experience from the previous round will come in handy.
One of the surprises of the tournament is Varksen's appearance at this stage of the play-offs. He brought his two seasons old Woodie team passed two other rather violent teams and left some skin in the process. Now to cope with the Necromantic speed...
Choice Cut: Varksen's Choices
---
Warc Machine III vs The Grody Greens

Lyskaris/XS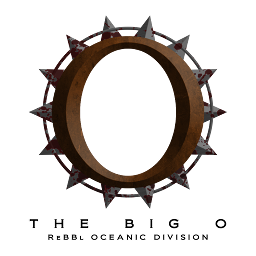 (Orc) vs LazarusDigz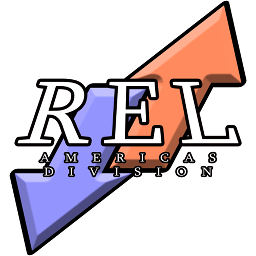 (Nurgle)
Twitch VOD - Cast by: Cynergy, Saace, Tommo
Overview: If there were any doubts remaining about XS, they are now clearly dissipated. The last of ReBBL Big Orcs is still well alive and punching. After defeating a fellow Big O coach and Clanmate, he'll have to overcome his REL opponent as part of #XS4SX.
LazarusDigz play-offs run until here was clearly a mixed bags with Chorfs then Halflings. Facing his second consecutive Big O adversary, he will need to overcome the green menace to parade his sexy Beast of Nurgle around the highest layers of the play-offs.
Choice Cut: Casually Slippery
---
[REBBL]Brutalia vs Deadly Nightshade
Docmarc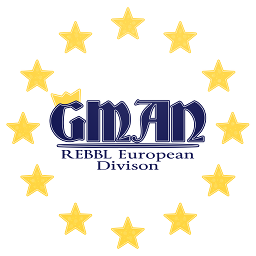 (Dwarves) vs AndyDavo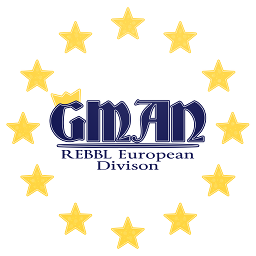 (Dark Elves)
Twitch VOD - Cast by: Steakmittens, J.J. Cash
Overview: Possibly the other surprise of the play-offs, Docmarc keeps fighting his GMAN peers to waddle further. Carried by his Vampire Dorf but having sustained some casualties in the previous game, he will have to face quite the challenge in the person of AndyDavo.
Andy is another serious pretender to the final title, being a semifinalist from the last edition. After chaining two Dark Elf mirror games, one from REL and the other from Big O, he will have quite the change of pace facing Dwarve from GMAN.
Choice Cut: The Big Boot Theory
---
Khemri do it? Yes we can! vs Snow White & the 6 Chorfs
McMacky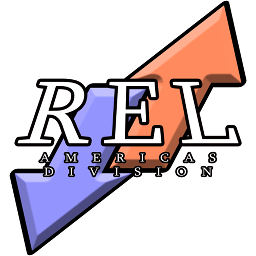 (Khemri) vs BleedinHippy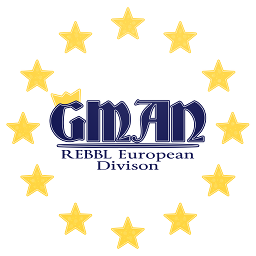 (Chaos Dwarves)
Twitch VOD - Cast by: Rusty, Metal, Michaels
Overview: The last Khemri king still in the running. After stopping the prancing Wood Elves and taming the Necromantics, McMacky will need all the support he can get to stomp the notoriously bloodthirsty Chorfs of BleedinHippy to keep clinking about.
BleedinHippy keeps pushing his evil Chorfs towards another title. Despite the wear and tear of multiple seasons in GMAN1 and in the play-offs his squadron keeps moving forward, powered by the corpses of his opponents, and nothing seems to be able to stop him.
Choice Cut: Get Of My Lawn!
---
New Year Norse vs Gloom&Zoom

Ornan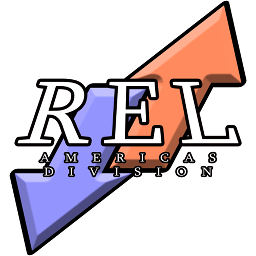 (Norse) vs Ficction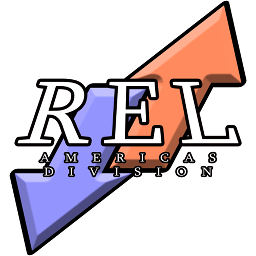 (Necromantic)
Twitch VOD - Cast by: Tself, CheeseX
Overview: The other former champion trying to bring another title to his Norse band. Holding the actual World Champion title, Ornan's taste for outside-the-box thinking helped him dispatch two GMAN opponents, now to handle a very serious customer in a REL mirror.
Always a very serious pretender to the title, Ficction is unsurprisingly present for the round of 16. Coming out of a Necro mirror, followed by an encounter of the Woodie kind, with a strong roster he will need all the tools at his disposal to face Ornan.
Choice Cut: Premium Inducement
---
Jinny's Sugardaddies vs Arkangell's Will
Ladykilljoy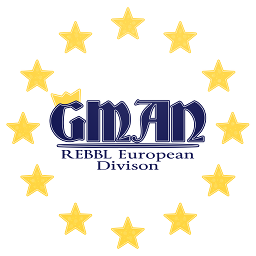 (Dark Elves) vs Arkangell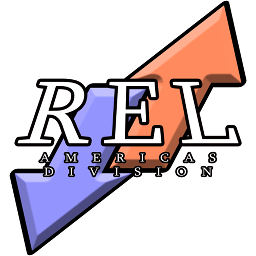 (Wood Elves)
Twitch VOD - Cast by: Harringzord, Chubstep, Krusader
Overview: The second Elf mirror for LKJ, and their third REL opponent to face in as many weeks. With the standard number of loners on the roster, and a healthy core of players, this Dark Elf convent will be more than ready to face their Woodland cousins.
Winning their two previous games with three touchdowns scored each, Arkangell's elves are an ode to the Beautiful Game™. While the injured pieces from week one will return, the absence of a kicker may slightly hamper Arkangell's plans.
Choice Cut: Action-Reaction-Animation
---
Acknowledgements
As every season my personal thanks go to the admin team for running the main and side leagues, sometimes with patience worthy of saints for enduring such a large group of people over the Internet.
My sincere gratitude as well for the levels of magic and commitment on the part of the technically gifted madmen that create websites and bots for us to enjoy more Blood Bowl centered content.
My support goes to all ReBBL content creators for wether they write, record or broadcast; they give us so much of their time, spent in creating meeting points as well as background lore. All of those working as reinforcing beams for our community as we build bridges towards each other.