As with every season, the first round of play-offs passed in a flash of fury, screams, blood and touchdowns.
29 games played in one single week and half of the contestants still in play. And now after a first week BYE, courtesy of being regional champions, three more heavy hitters will enter the fray:
ArchXL with High Elves for REL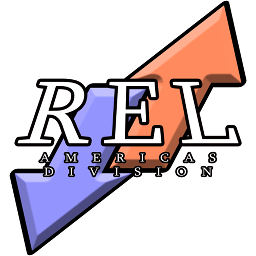 Sandune with Dark Elves for Big O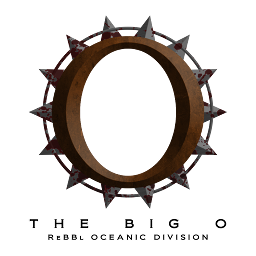 Zsinj with Chaos for GMAN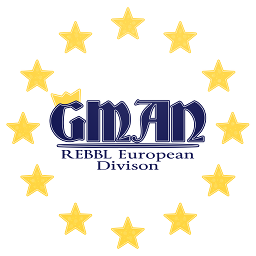 Regarding the race spread, you will find
6 Necros,
4 Chaos,
4 Wood Elves,
3 Dark Elves,
2 Nurgles,
2 Chorfs,
2 Lizards,
1 Norse,
1 Kislev,
1 Halfling,
1 Orc,
1 Pro Elf,
1 High Elf,
1 Dwarf,
1 Khemri,
1 Undead
but only 1 racial mirror (Dark Elves).
Out of 32 coaches: 12 hail from REL, 12 from GMAN and 8 from Big O.
Out of 16 games to play, 7 will be regional mirrors: 3 for GMAN, 2 for REL and Big O.
If you want more infos, then just keep scrolling. As with last week
marks my humble selection.
Choice Cuts (can) contain spoilers about the game score and casualties, ye be warned.
---
The Ball Pinchers vs Common Nightmares
GdayNick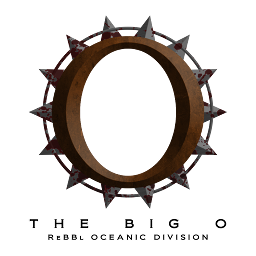 (Wood Elves) vs HairyCoo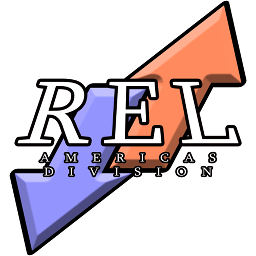 (Necromantic)
Twitch VOD - Cast by: Michaels, Rusty
Overview: After overcoming no one else than the Sage on his first round of play-offs, GdayNick is now looking to push forward. Can his fresh Wood elves, already bruised in the play-ins and in round of 64 can keep it going?
HairyCoo will be aiming to capitalize on his first round win. Escaping one of Big O's most violent Nurgle teams without a scrap, HairyCoo now sees another Big O coach standing on his way to the upper steps of the play-offs.
Choice Cut: His name was Harry
---
TEAMFANTASTIC vs Bash Buddies
JIMMYFANTASTIC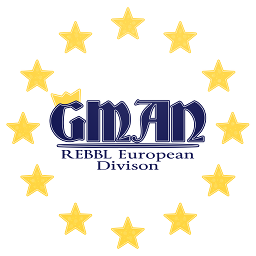 (CHAOS) vs Bärserk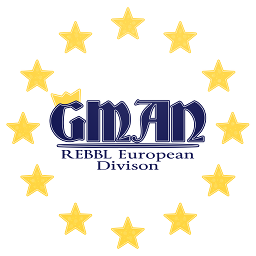 (Necromantic)
Twitch VOD - Cast by: Krusader, Swagtusk
Overview: JimmyFantastic continues his way after stepping all over a poor Orc coach in round of 64. With his Four Beastmen of the Roidspocalypse and a new found Sure Hand carrier, it will be hard to stop him going forward to say HALLO.
Bärserk builds up on his tradition of stopping fresh Big O Orc teams. Experienced, at the helm of a healthy team, one can expect Bärserk to reach the quarterfinals another time if he passes the Chaos test and emerges victorious of the GMAN mirror.
Choice Cut: Zombie rampage
---
New Year Norse vs The Lizzardblizzard
Ornan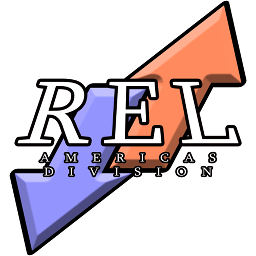 (Norse) vs GemeneRick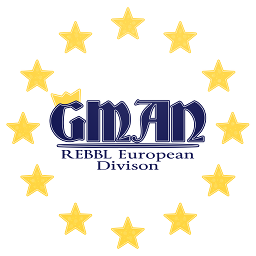 (Lizardmen)
Twitch VOD - Cast by: Metal, Michaels, Hindus
Overview: After a booming entrance last round, Ornan's Norse almanac is pushing forward. After shaking off the dwarf hands holding to their ankles, with a berserker missing for the game New Year Norse will try to keep going and reclaim their title.
GemeneRick is a promising force coming from the GMAN ranks. Former ReBBRL champion, as his opponent, he's on his second apparition in the play-offs and already breaking his own record from past season by reaching round of 32.
Choice Cut: Bang for your buck
---
I hätt a Sauspiel vs Nurgle FTD's
Hindus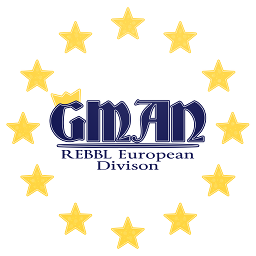 (Kislev) vs Highlord Salt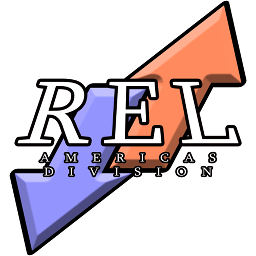 (Nurgle)
Twitch VOD - Cast by: Harringzord, Michaels
Overview: After a successful entrance in the play-offs, by punching on Pro Elves, Hindus already holds the record for deepest play-offs run with Kislev. With a 2000TV one season team, he seems in the best position to push the record further.
After passing Harringzord last round and leaving a Pestigor in the dirt in the process, Highlord Sauce is more than ready to bring his diseases to the Kislev crowd. Boasting a 2000TV as well, he'll be wriggling eyebrows as well as tentacles to try and reach the next round.
Choice Cut: Classic Blood Bowl experience
---
The One True Path vs Bar Room Blusterers
JamesTyphoon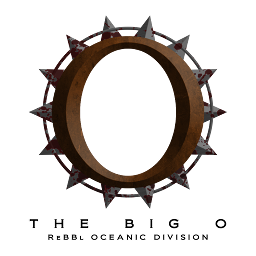 (Chaos) vs Varksen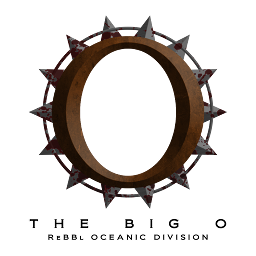 (Wood Elves)
Twitch VOD - Cast by: Gerbear, AussieViking
Overview: Riding high on the "Control" meme, JamesTyphoon is fighting his boredom, his want to reroll and his fear of Elves at the same time. He'll have another chance to tangle with the three of them during this Big O mirror in Round of 32.
Varksen has proven his mental fortitude the previous round with an overtime victory over an impressive Nurgle team. This Big O mirror will force him to cope with the loss of Dennis, his Wardancer, the previous round and overcome his team handicaps.
Choice Cut: EZ Game?
---
Snow White & the 6 Chorfs vs Werewolf of Wall Street
BleedinHippy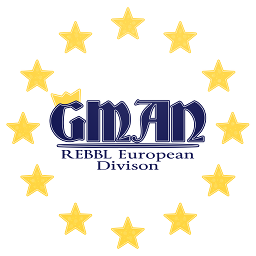 (Chaos Dwarves) vs CunningFoxPup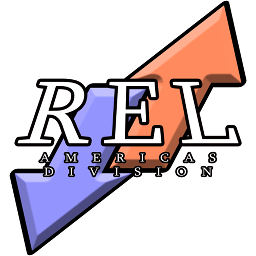 (Necromantic)
Twitch VOD - Cast by: Krusader, Michaels, Holes
Overview: It would a surprise not to see former champion BleedinHippy present at this stage, more of an expectation. After asserting dominance over a fresher squad of Chaos Dwarves, BleedinHippy now has a taste of blood and a strong team to ask for more.
CunningFoxPup managed to dodge most of the punches of Chaos team, time for him to face the next phase of the play-offs crucible: Hippy's Chorfs. Will Bitey Mcstabinslash, the legendary werewolf, successfully conduct another hostile take over?
Choice Cut: TFW AG3
---
Gloom&Zoom vs Thus with a kiss I die
Ficction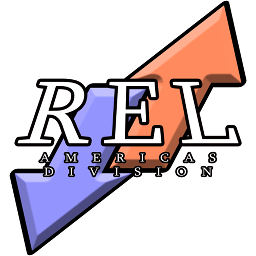 (Necromantic) vs Tommytootall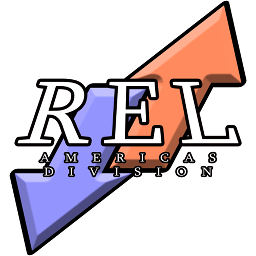 (Wood Elves)
Twitch VOD - Cast by: Tself, AussieViking
Overview: Another REL coach you would expect to be present at this stage, Ficction overcame the Necro mirror of his first round. Will he continue his way towards the final or will the Woodies precipitate the end of Gloom&Zoom and Ficction into rerolling?
Having left a single wrackling linelf in the hands of Chorfs from the Minors, Tommytootall seems to have converted happily from Nurgle to Wood Elves. Will he be able to keep up against the speed of the Necro and outrun them into Round of 16?
Choice Cut: The best laid plans...
---
Deadly Nightshade vs Shadowhill Cowboys

AndyDavo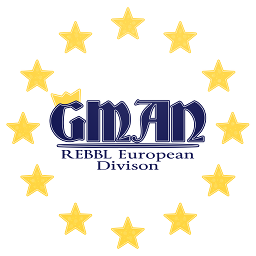 (Dark Elves) vs Sandune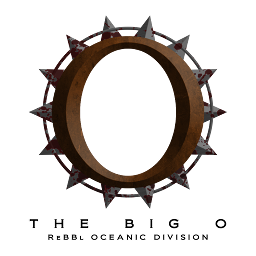 (Dark Elves)
Twitch VOD - Cast by: Michaels, Tself, Aussieviking
Overview: Andy is coming out of one Dark Elf mirror already. The tactical battle has seen him come out on top, with the loss of a rookie linelf. Used to high stakes games, and chaining two mirrors in a row Andy is definitely ready to go all the way.
Coming in second week as a result of grabbing Big O's first place on week 13, Sandune is back with the Shadowhill Cowboys. The season 3 champions, re-built many times in the fire of Big O 1 will have a bench and even some inducements for this game.
Choice Cut: It's fiiiine
---
The Way of the Leaf vs The Grody Greens
Chubberson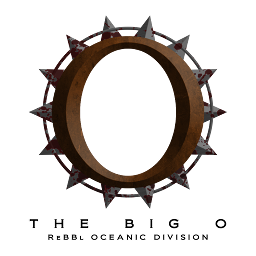 (Halflings) vs LazarusDigz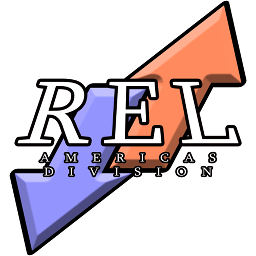 (Nurgle)
Twitch VOD - Cast by: Krusader, AussieViking
Overview: Trailblazing for Stunties in the play-offs, Chubberson managed to handle a team of Chorfs on his first round. He's now logically facing a plate of Nurgle, and a massive serving at that. But who knows what tricks he holds in his sleeve?
Having trod all over a Chorf team as well the precedent round, LazarusDigz will bring his Nurgle stink to the pitch against the flimsy Flings. Led by ReBBL sexiest Beast of Nurgle, his team has assets to reach the final round, if they can pass the crafty Stunties.
Choice Cut: Tree hugging
---
Arkangell's Will vs Ars Goatia
Arkangell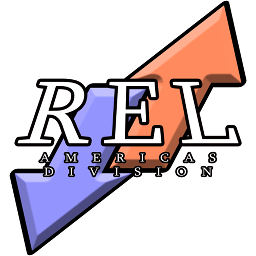 (Wood Elves) vs Zeazetta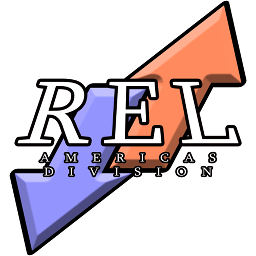 (Chaos)
Twitch VOD - Cast by: Krusader, AussieViking, RhysA
Overview: Leading another Wood Elves team out o the REL ranks to style in the Roud of 32, Tommytootall won his previous match comfortably. Despite lacking a couple of players, he'll have to make do with loners to face some Chaos in this REL mirror.
Quite the change of scenery for Zeazetta this round: after punching Dorfs it is time to run around trying to try to grasp at agile Woodies. With a healthy Chaos team around them, a couple of hard hitting tackle goats will be looking to work their magic.
Choice Cut: Way of the leap
---
Warc Machine III vs The Arcana

Lyskaris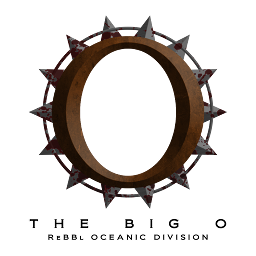 (Orc) vs Tommo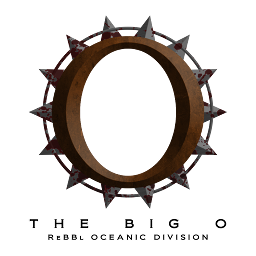 (Pro Elves)
Twitch VOD - Cast by: Cynergy, Michaels, Jamus
Overview: After a tense first round, XS is now the last Big Orc representative in the play-offs. At the time to face his friend and clan mate, can XS overcome his play-offs jitters? Will he scatter the ball to lose? Will Prime survive? So many questions left unanswered...
"Solid Blood Bowl" is Tommo's mantra. And he proved it once more by dodging around the Nurgle obstacle of his Round of 64, with only a linelf missing for this game. Tommo now faces a familiar opponent he will have to beat if he wants to fly the Big O flag further up the playoffs degrees.
Choice Cut: Elf balls
---
Not an Anime Sports Team vs Jinny's Sugardaddies
ArchXL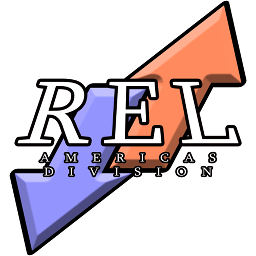 (High Elves) vs Ladykilljoy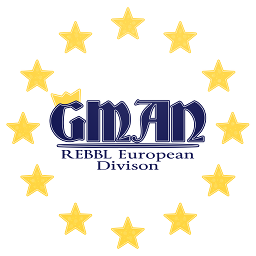 (Dark Elves)
Twitch VOD - Cast by: Harringzord, Michaels, Metal
Overview: Stepping in after a first round BYE, ArchXL brings his non-anime high Elves to the pitch. Finishing first of REL1, boasting a core of good looking catchers, will his team need to rely on the power of flashbacks and righteous monologues to win?
Quite the literal change of pace for LKJ's Sugardaddies here. After squiggling their way past Darkannon's Khemri last round, they now face the REL champion with loners in their ranks and inducements waiting past the lockers room.
Choice Cut: Counter-counter-offensive
---
Seven Circles vs Army of Darkness 1.1

Zsinj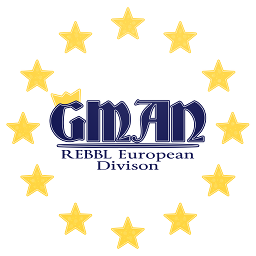 (Chaos) vs Flyktsoda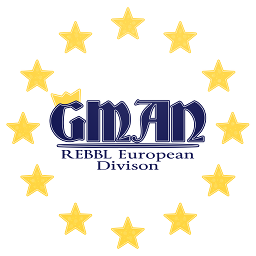 (Necromantic)
Twitch VOD - Cast by: Harringzord, Rusty, Metal
Overview: In comes the GMAN champion. Zsinj can take confidence in claiming the GMAN top spot before moving in with his well developed Chaos team. At the time to face another GMAN fellow, will his crazy Minotaur be the hero he needs?
For their first round, Flyktsoda's Necro team munched on some Brettonian poor fellows. He'll have a harder time this week with some much crunchier Chaos taking on the pitch. Will the confidence gained during last round be enough to carry Flyktsoda to Round of 16?
Choice Cut: Out of the bold strategy
---
Everyone Hates Me vs InterDEADmensional BS
Chabxxu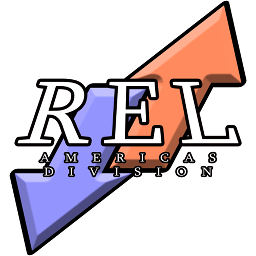 (Chaos Dwarves) vs Toastguy7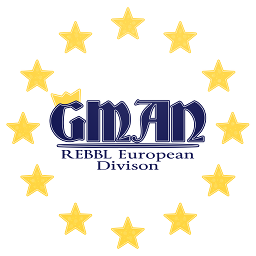 (Undead)
Twitch VOD - Cast by: Krusader, Michaels
Overview: Working on making their name sound true, Chabxxu's Chorfs managed to stop Morka's jumping Woodies. With a list of hated things grow longer and sturdier as the time goes, what can possibly stop him from going all the way?
The answer might be here. Toastguy and his Undead pushed their way past another Chorf team the precedent round. With a nice dose of interdeadmensional BS as well. Always a strong choice for a deep play-offs run, will Toastguy kick another Chorf team out?
Choice Cut: Lost pages of the Chorf playbook
---
Ready Lizard One vs [ReBBL]Brutalia
Holeyboy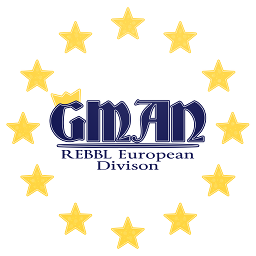 (Lizardmen) vs Docmarc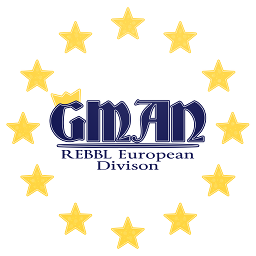 (Dwarves)
Twitch VOD 1&2 - Cast by: Harringzord, Metal
Overview: Passing into round of 32 with a nicely healthy Lizard team, Holeyboy will be of those having to adapt to a different game speed. Moving from Woodies to Dorfs might feel less threatening on the ball carrier, but probably more on the front line.
Docmarc just proved that Gerbear had no chance, despite being rid of both the wooden spoon and Knife Juggler. With his science of scrum, and nicely stat-up'd pieces, he has the tools to take on Lizards and waddle into Round of 16.
Choice Cut: No one's safe behind the meat cube
---
Khemri do it? Yes we can! vs The Scuffling Dead
McMacky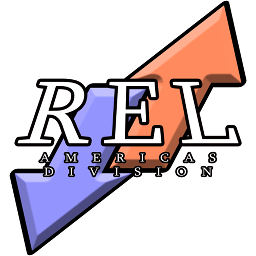 (Khemri) vs Serj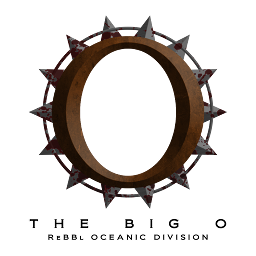 (Necromantic)
Twitch VOD - Cast by: Swagtusk, Krusader
Overview: Having stopped some of the Wood Elf menace the precedent round, McMacky can rely on his solid Khemri team to face his next opponent. The only question in the balance is how Decay and AV7 will behave for the round of 32?
For his first appearance in the play-offs, Serj had a close call the precedent round. So close it shaved some AV off one of his wolves. No with the jitters gone and nothing left to lose, he can show that his presence in the play-offs is no mere fluke.
Choice Cut: Shuffling Death
---
Acknowledgements
As every season my personal thanks go to the admin team for running the main and side leagues, sometimes with patience worthy of saints for enduring such a large group of people over the Internet.
My sincere gratitude as well for the levels of magic and commitment on the part of the technically gifted madmen that create websites and bots for us to enjoy more Blood Bowl centered content.
My support goes to all ReBBL content creators for wether they write, record or broadcast; they give us so much of their time, spent in creating meeting points as well as background lore. All of those working as reinforcing beams for our community as we build bridges towards each other.