Writing for ReBBL.
Hi, the name's Zee.
You might know about me by seeing around Twitch chat, Discord or, even better, through my articles for ReBBL News. As we are always on the lookout for new hands to shanghai into seasons of servitude, I thought my very own tale could provide a "personal" angle some may rely to.
So this is why and how I became that guy that floods the ReBBL website.
To start from the beginning; I am a coach playing in the Big O conference. You know, one of those guys living hours ahead in "future time". We have a lot of Orc teams, Aussies, a bunch of people living in Asian countries, a Gobbo coach,etc. We also have Krusader, the one true defier of sleep and timezones, but that's not the topic.
I'm no great Blood Bowl coach. I mean: I play Amazons and I still need Nuffle to bail me out, that should tell you all you need to know. But like each and everyone of us I am, to some extent, yearning for validation by my peers. Still, even as I decided to join ReBBL and the Big O, I knew I wouldn't really sent sparks flying with my coaching abilities.
So I had to try something else.
Season 9: The Lone Call Of GypsyPrince.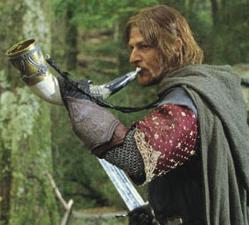 I liked the atmosphere in the Big O chat and, having some time to give, started to do a couple of things around Discord to make the community life a bit easier. But I quickly realized I had to step my game up if I wanted to bring something real to the table. So I answered the call of the horn of Valere ReBBL News for more writers.
I may have some vague "literary pretenses" which might explain some predispositions to spend hours in front of a text editor. I had heard of the Big Observer and was impressed by the articles published by my predecessors. But I also knew the guys would cut me some slack for being a noob, at least at first. So I got in touch with GypsyPrince.
He kindly explained to me how to use the new news site and the text editor. A moment he probably still rues to this very day. I knew I couldn't rival previous writers with their knowledge of the lore or the community. So I went with two basic ideas: interviews and summaries, nothing I couldn't handle.
The Spirit Of The Big O: Rough Men Afraid Of Flying Rocks.
In order to force myself, quite the introvert, to meet the lads I started a round of interviews. After all, asking series of questions about Blood Bowl to members of ReBBL seemed benign enough, and I would probably learn some useful things on the way.
My questions were pretty basic at first, stolen mostly from interviews of athletes and coaches found online; and with the help of a couple of coaches enduring my awkwardness I started my quest for the spirit of the Big O. Along the way I worked on my approach, modified some questions, added some others. From the very start, I personally had a blast doing my interviews and meeting people from the Big O; such as with Walkerthon. And the other coaches seemed to enjoy reading and learning about people they face on the pitch and chat with on Discord, so I had no reason to stop.
Bent-O: Slicing & Dicing The Thesaurus.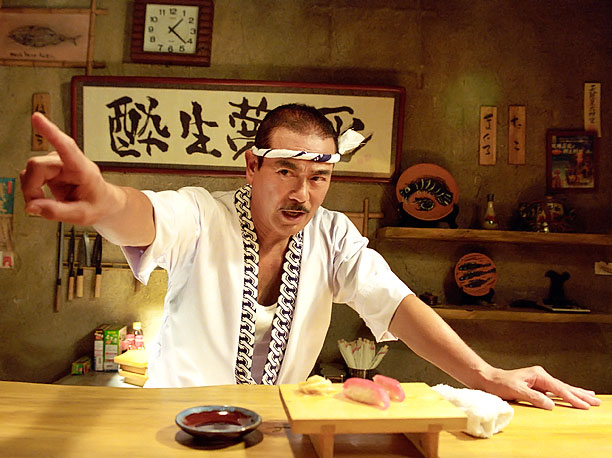 I then moved on to something more vicious. After stealing Nocternal's idea, I turned it around and created a "summary" of the Big O games of the week, to give birth to what would eventually be the weekly Bent-O. Picking two games per division on totally arbitrary criteria, I then posted a teaser for them, as some kind of menu. Because everyone likes food.
Playing with the food lexical field was good fun, but I felt it needed to be more meaty to keep the guys reading. So I started to pile on some fictional intros on the top of said menu, ideally to put the readers in the mood. There too things evolved over time as I spiced it up with Big O references, inside jokes, Twitch clips, etc. Once again the crowd seemed to endure, if not enjoy, my subpar fictional forays so I kept pushing them. I even built on my Bent-O days know-how to inflict my Too Long; Didn't Watch on the rest of you. As long as nobody tells me to stop...
Long story short, I used ReBBL as some practice field. Stunning two linemen with one thrown rock, I became more involved in the community while practicing my writing hobby. The unexpected amount of support I received for my work was capital, which in turn gave me the courage to keep working past the first awkward attempts. And you only just read my side of the story, and my own style of contributions. Because ReBBL News is the fruit of collective inputs, each of us with our interests, style and habits.
Know that you can find all of our work at ReBBL News: GyspsyPrince's analysis, Troukk's Play of the Week, TomasT weekly Top GMAN Players, Serj's quest for ones... For, not unlike any self-respecting house of ill repute, we cater to every tastes.
So do not be shy! ReBBL News is looking for writers with the ideas, time and skills you want to offer. Stat freaks, starving graphic artists, mad ramblers, neighborhood spies... Join us, write, post, buttress our community and challenge TomasT for the Nufflie of Best Writer!
Check GypsyPrince wise advices on how to get started and get in touch with us on Reddit or Discord if you have more questions !